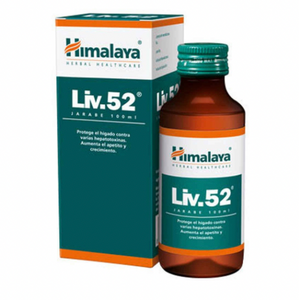 Unparalleled in liver care
What is Liv.52?
Liv.52  may be a multi-ingredient formulation that may protects the liver against alcohol induced damage, increases protein (albumin) synthesis, normalizes liver function tests and shortens disease recovery period. It also restores the functional activity of the liver by cellular regeneration and improves appetite.
LEARN MORE CLICK ON THIS LINK ABOUT LIV52
Dosage instructions:
Please consult your physician to prescribe the dosage that best suits the condition.
Children: 1 Teaspoonful 2 to 3 times a day.
Adults: 2 Teaspoonful 2 to 3 times a day or as directed by your doctor.
Side effects:
Liv.52 is not known to have any side effects if taken as per the prescribed dosage.
The FDA has not evaluated these statements. This product is not supposed to diagnose, treat, or cure any disease. Results may very from person to person.
 DISCLAIMER: THIS WEBSITE DOES NOT PROVIDE MEDICAL ADVICE

The information, including but not limited to, text, graphics, images and other material contained on this website are for informational purposes only. The purpose of this website is to promote broad consumer understanding and knowledge of various health topics. It is not intended to be a substitute for professional medical advice, diagnosis or treatment. Always seek the advice of your physician or other qualified health care provider with any questions you may have regarding a medical condition or treatment and before undertaking a new health care regimen, and never disregard professional medical advice or delay in seeking it because of something you have read on this website.